WHAT IS IT LIKE TO WORK WITH SORENSEN?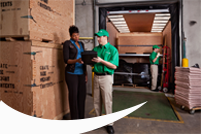 – Working with Sorensen means you get your move done right the first time and for less than you would think! You don't need to sacrifice a quality move because of price. And getting started is easy and low pressure. When you are ready to get started, here are the first few steps you can expect from us:
Get a Hassle Free Quote Today!
A moving specialist will meet
at your location AT NO COST.
We will create a relocation
plan for you AT NO COST.
We will provide a full quote for
your move AT NO COST
There's no obligation to move with us,
but we are confident that you'll choose SORENSEN MOVING & STORAGE!