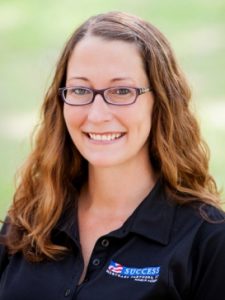 About Kristin
I grew up in Overland Park, KS before making the move to Central Florida. Prior to entering the mortgage industry thirteen years ago, I attended Lake Sumter Community College of Nursing with the intention of dedicating my life to helping others. Although I ultimately moved away from a nursing career, my studies helped lay the foundation for my business ethic and taught me priceless lessons in working long hours and prioritizing. I have worked in nearly every part of the loan process over the course of my mortgage career, which makes me highly knowledgeable in my field and enables me to assist my clients in ways they didn't even know they needed it. My biggest accomplishment is growing to a team of ten within my first three years as a Loan Originator while still being a great mommy to two young girls. Even though the mortgage industry and nursing seem worlds apart, my primary focus is still helping others by any means possible and hope to one day have helped every member of my community achieve their dreams of home ownership.
352-242-1535
About Success Mortgage Partners, Inc.
Fortunately, at Success Mortgage Partners, Inc., our mission is to set a high standard in the mortgage industry. We are committed to quality customer service – putting the people we serve first. Take advantage of our expertise in the residential lending industry by applying online today. You will find that the skill, professionalism, and consideration we give to each of our clients make getting your loan a successful endeavor.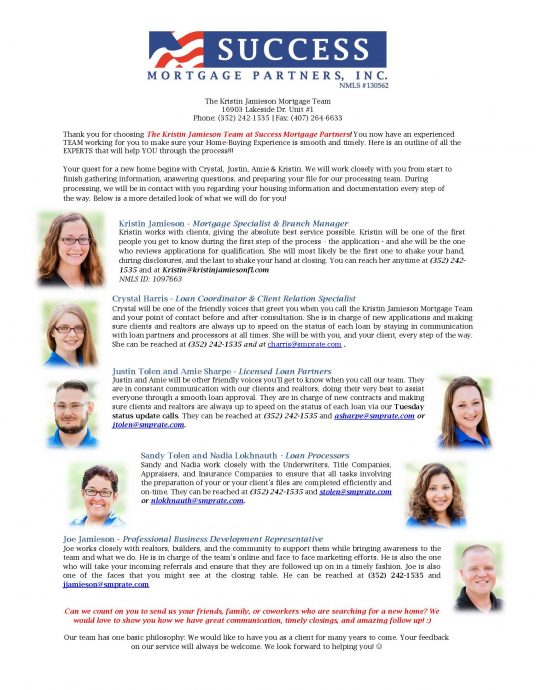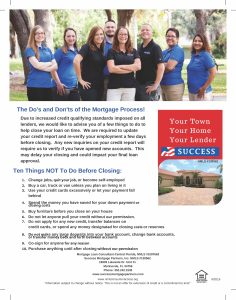 Success Mortgage Partners, Inc. is licensed with the state of Florida
& operates separately from Real-Team Realty.